Our Workshop
In the 70th it start with the making of ocarina, inbetween we not only make ocarina but also Chalumeau or boneflutes. We make different kinds of drums, large Davul, small soldier drums and shamane drums
We manufacture various instruments in our workshop. There are for example the clay flutes called ocarina. The small white clay flutes have been made here for over 40 years. The chalumeau made from turning wood or bone flute are carved. We build drums in different designs: large davul, smaller marching drums and shaman's drums.
music instruments from all over the world
Over the years we have added some unusual and less well-known musical instruments to our range ...
There are many different musical instruments to discover around the world. The variety of sounds on wind instruments is always fascinating. A Chinese traverse flute, the dizi, sounds very different from an Irish traverse flute, an ocarina sounds different from a usual recorder, and a native indian flute sounds different from the Irish tin whistle. But also with drums and string instruments there are many variants and tonal differences as at the percussion instruments. The bright sound of the cymbal, the deep sound of a drum, rattles in different variations, or even just the sound frogs with their frog concert.
recommendation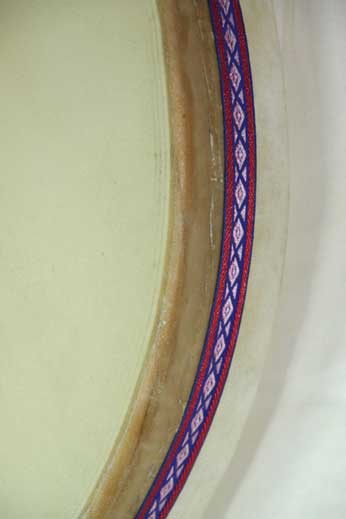 A wooden drum covered on both sides with goat skin and filled with small metal balls - just enough so that when the drum is hold horizontally and slightly tilted from side to side it causes a sound reminiscent of the ocean. This can be very calming.
Diameter 36 cm, 41 cm, 46 cm and 51 cm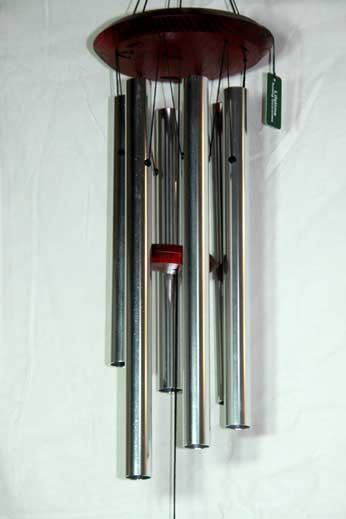 Woodstock encore series
A set of chimes with equal tuning in different sizes and even different pitches.
Each in pentatonic tuning.
Each pitch is related to one of the planets of our solar system.
Mercury (length at all 35 cm) b - c - d - f - g
Pluto (69 cm) d - f - g - b - c - d
Earth (94 cm) D - F - G - B - C - d
They are available in two colours silver or bronze.
Mercury also in black.
Melodybook for the Practice Chanter.
It is not a teachingbook, just a melodybook. It is based on the reading of notes and the handling of a windinstrument.
It is special made for the simple change from recorder to the Practice Chanter.
But it is also a practice for the bagpipe.