recommendation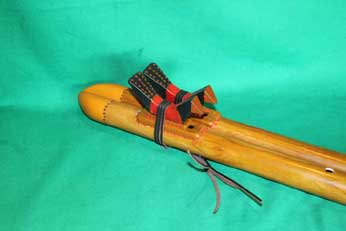 two flutes played with one mouthpiece. One flute plays the melody the other just one note. This base note can change by the pressure.
Tunigs G, F and E
made from plastic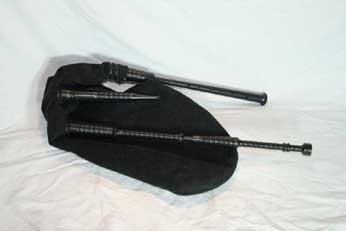 The weepipe is made in the same workshop like the Medieval-chanter and is compatible to it. Even it is the quiet Medieval-bagpipe.
Like the noisy Medieval-bagpipes tuned in a-flat.
The pipes are made from black plastic, the bag is leather.
If you just have the Medieval-chanter, and you want to learn now to play the bagpipe, so the bagpipe is available without the chanter.
We also offer the "Sackpfeifenfibel", a practice book for this bagpipe.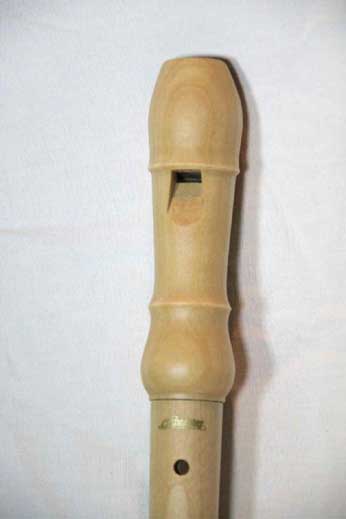 recorder sopran en Do, made of massiv of maple, made in Germany, german or barock fingering.
This flutes have a very clear fine sound, even at the deep notes. They overblow easy in the second octave.
The recorder from Schneider we have in following tonalities:
Sopranino recorders in Fa (F), maple, german or barock fingering
Alt recorders in Fa (F), maple, german or barock fingering
and Tenor recorder in Do (C)
Every recorder comes with a bag, cleaner and fingering table.