recommendation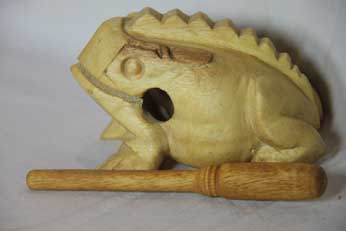 These frogs are carved out of hard wood and have a hollow body. By rubbing the wooden stick over the jagged ridge on the frog's back one can make the frog croak.
three sizes are available: ca. 5 cm, 10 cm and 15 cm
The Owls are made from the same wood as a pipe. Blowing in the top of the head makes a sound like an owl. different sizes make different sounds like small or large owls.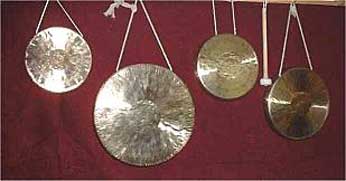 Polished brass, available in 3 diameter sizes: 17 cm, 20 cm and 23 cm. Because the thick border the gong has a stabel less-vibrating sound.
The gongs come complete with a padded gong stick.